The latest study to support the statement of breastfeeding your baby was done in New Zealand. There, an 18-year longitudinal study of over 1,000 children found that those who were breastfed as infants had both better intelligence and greater academic achievement than children who were infant-formula fed.
Another known fact is that, all babies need to be held. Studies have shown that premature babies are more likely to die if they are not held or stroked. There is no more comforting feeling for an infant of any age than being held close and cuddled with while breastfeeding. The emotional stability that this brings is very important for a human being. Take for example, a motherless child might grow up to be an arise or at worse a criminal but the loved child help in the mothers arm while breastfeeding can become the president, well you just don't know.
Also, when everything around is in chaos because your baby just won't stop crying, here this: breastfeeding produces immediate calm. Regardless of what caused your baby to be hurt, scared, angry, or otherwise upset, he/she will always nurse to calm himself/herself. Your baby will go from screaming to sucking immediately, bringing blessed peace to him and you. You will treasure this opportunity to help him self-regulate and will definitely miss it as a parenting technique when he decides to wean. See, that is not that hard to calm a baby. Feed him and hug and kiss him that ought to do it.
If you want the best for your baby, you will breast feed if all possible. This also has other benefits such as cost. Breast feeding is typically less in cost than formula. Mother's breast milk is free where formula ranges in price. The cost factor incurred in breast feeding is a pump, if you are going to be using one, breasts pads, nipple covers and nursing bras. That costs lower than you buying those expensive formulas but not altogether much better than breastfeeding.
Choosing the right adoption program will help you breeze through the whole process. Well not exactly breeze through but would make it easier enough so that you will not be scratching your head all the time you have tasks to do regarding adoption. There will always be one that is suited for you so don't panic if you sorted them out and did not find one at your liking, just be sure to keep an open mind and go through all the different programs and you will be fine.
Any compatible program that you go through will and should revolve around knowing the people you are going to do business with. Half of the job is done if you know who to go to and to talk to about legal and not so legal advices when you need them. It is often the lawyers or the judges that can help you out in your adoption process but there will also be experienced people that can give you advices. Just be sure that they are of the genuine sort and not just plain frauds.
When choosing the adoption tree that you will be following on, be sure to take into consideration these few additional yet important facts: age, marital status, financial capability, and emotional stability. Having these in mind will help you out a lot more. It's what the people in adoption agencies look out for and you will be more likely added to their pool of "who to choose as parents" when you pass these certain standards. Yep you might be the one choosing the right program to take but adoption and who to choose the parents still resides to the agencies.
So don't be rash and look before you leap. These simple steps will help you a lot and will land you to that special child you wanted to adopt.
In the process of adoption, there must be legal means to seal and finalize the move. Now before anything else, there are two things you first need to know and be open to because in the years to come this may play a big role to your adopted child's growth. These two are the Nonidentifying and the Identifying information. These are further explained below:
Nonidentifying information generally is limited to descriptive details about an adoptee and the adoptee's birth relatives. This type of information is generally provided to the adopting parents at the time of the adoption. Nonidentifying information may include the following:
Date and place of the adoptee's birth
Age of the birth parents and general physical description, such as eye and hair color
Race, ethnicity, religion, and medical history of the birth parents
Educational level of the birth parents and their occupations at the time of the adoption
Reason for placing the child for adoption
Existence of other children born to each birth parent
All States and American Samoa have provisions in statute that allow access to nonidentifying information by an adoptive parent or a guardian of an adoptee who is still a minor. Nearly all States allow the adoptee to access nonidentifying information about birth relatives, generally upon written request. Usually the adoptee must be at least age 18 before he or she may access this information.
Identifying information is disclosure of records or other information that may lead to the positive identification of birth parents, the adoptee, or other birth relatives. Identifying information may include current or past names of the person, addresses, employment, or other similar records or information. Statutes in nearly all States permit the release of identifying information when the person whose information is sought has consented to the release. If consent is not on file with the appropriate entity, the information may not be released without a court order documenting good cause to release the information. A person seeking a court order must be able to demonstrate by clear and convincing evidence that there is a compelling reason for disclosure that outweighs maintaining the confidentiality of a party to an adoption.
What are the necessary qualifications for you to be able to apply for child adoption? You have to now some facts before you start thinking about adoption and that question should first come into mind. Yes. there are papers to be signed, lawyers to talk to and judges to foresee your business but before any of that you should first look into yourself. Are you good enough a person to adopt? Do you pass the qualifications that are needed to adopt? Here are some of the ones which you should look into yourself and ask if you have them before considering adopting.
Age – definitely where you should start, if you are below 21 and forget it, you're not of legal age yet to adopt a child. Adopting and raising a child requires that you are at least mature enough to take care of you and of another person's life. The age of 21 seems to be that age.
Sex, Orientation, and Marital Status – if you are a single parent who wants to adopt then fine that is ok as well. If you are gay couples who want to do the world a little good by raising a good child, then better too. But it is highly more suggested that couples who can't bear children and those who doesn't want to make ones are those that should adopt. The child just needs to feel the love of both mother and father a lot more than any types of single parent or other kinds of couples can do.
Financial status and home ownership– you must have the means to feed the child and a place for you both to sleep. The reason you are going to adopt is for the child to live a lot more normally than he could in an adoption house so being broke and homeless would not just do.
If you have most of these requirements then it will be a lot easier for you to adopt a child. Of course there are some processes that take a lot of time to do but with these qualifications, you are bound to get that lucky kid in your home ASAP.
During pregnancy, people think that loose fitted clothes are the only options for ladies. But that's not accurate at all. Today, a number of designers from all across the world have put in their creative and innovative abilities to style maternity dresses for ladies which would assist them maintain their beauty and fashion during their days of pregnancy.
If you're looking for plus size maternity clothes, and are feeling the pinch of the present economy, then it is time to obtain creative. Gently used, is in style once more, and there are a few methods to get some pretty good deals on your maternity clothes. If you're a size 14 or higher, then you're considered "plus size". Since studies have shown that more than 65% of North American women are size 14 and higher, then you will find bound to be numerous other ladies in your size group.
The maternity clothes of these days are made in many various colors and designs. Ladies don't have to just wear black anymore. They can expand their wardrobe and bring some life into their everyday look. When a lady that's pregnant is wearing maternity clothes that fun and exciting, they will feel better physically and emotionally as well. Wearing stunning and attractive clothing when pregnant will make ladies feel good about their body, which in turn will give them a much better outlook in life. This isn't only better for the mother, but also the unborn child also.
An essential factor which ought to be kept in mind while shopping for these dresses is that many stores have now opened on-line. The most essential reason for this is that the online shopping stores deliver the clothes right at your doorstep. You are able to also select from a variety of designs and patterns in these clothing.
What are the factors and who are eligible to adopt an orphaned child? Here they are below:
Financial Capability – if you are as broke as hell, then why adopt a child? The reason that children on orphanages are up for adoption is because they want these children to have wonderful parents that can support their needs and not for them to run around, homeless and penniless broke with you. This is definitely one deciding factor that agencies will consider before they approve your right to adopt a child.
Emotional Capability – you have to be stable not only financially but at the head and heart as well. You can't just raise a child with your heart broken or if you are in a bad mental state. The child will need guidance and you are responsible to teach him the right way to act as a person and you cannot definitely do that if you're a bit loose screwed.
Age – agencies will opt to choose people who are of legal age than those who are underage. If you're a teenager then you probably can't still take care of yourself so why trust you with a child so fragile? Also, if you are too old then you probably are not eligible as well to adopt. Might as well bring the child to a foster home with you if you are "that" old which enough like the foster home he came from seems.
Time – if you can't afford to give the time the child needs then you should definitely just stay alone. A child will need all the attention that you can give and being away at work or travelling around will not help.  So consider if you will have time first, then choose to adopt later.
Marriage – if you are married and you're a man and wife couple, then the odds are at your favor. Gay marriages are tend to be "ill advised" and so is single parenthood, though they are not shunned it is always better to have man and woman parents for the foster child.
So that is mostly all you need, look that up to yourself and ask yourself "do I have these qualities?" If yes then go and adopt a child, take care of him and live happily ever after.
How long a baby shower party will depend on the games you will usually play. Of course there are the eating and the little program but the game is usually what will make the party keep on going.
I am a party pooper and hate shower games.  But some people love them.  I would avoid any game that involves guessing how big the momma is.  I vividly remember one that involves toilet paper and measuring the girth if the belly.  I threatened bodily harm if they did that to me. We also played the Dirty Diaper game: Melt different candy bars in diapers to make them look like dirty diapers & have guests guess which kind of candy bar is in each diaper. We had Popsicle sticks out for anyone who dared taste them, but they can look/smell/taste. This game was a hit.
To make the baby shower livelier than ever, it will be best to assign a host for the event. There can be games and prizes. Challenge the men and the women as they go against each other during the games. Some of the common games that will be fit for the baby shower include the guessing game, dirty diaper, going to market, and the likes. To add more excitement to the party, you can employ prizes to be given away to the winner. It will be happier if the competing teams will have a cheer of their own.
A kid shower is a celebration of motherhood as well as celebrating birth & fertility. & so a kid shower ought to pose no restrictions. Someone can initiate it. Close friends, a father or even a group of people as long as we would like to share the fun & obligations in hosting the event. It does not matter much how long your baby shower will go but keeping it not too short and not too long will be most beneficial to both the tired mother and the weary guests.
Is a friend or relative having a new baby? Throwing a baby shower is a wonderful way to celebrate this joyous moment in your loved one's life. Baby showers allow friends and family members to get together and share the mother-to-be's excitement with good food, fun, and gifts for the new baby. The imminent birth of a baby brings with it a sense of joy and pride to the parents. A shower is a simple way to glorify the mother-to-be while sharing her sense of joy and pride. If you are a host for a baby shower, chances are that you are daunted by the various decisions that need to be made to make the party a grand success. This article is solely meant to make the decision making job easy for the host by offering some creative baby shower ideas.
Baby shower ideas will depend on the theme of the party. Baby shower theme ideas can be based on a memorable event in the life of the mother-to-be or something dreamlike in nature. It is important to come up with unique baby shower themes and ideas, which can be based on the likes and preferences of the mother-to-be. However, given that it is a shower to glorify the birth of a new life, make sure that there are child-like elements when you finalize your baby shower ideas. Using baby shower decorations is one way to achieve the objective.
There's no need to prepare a full blown, sit-down meal. To make it easier to plan a baby shower, serve finger foods instead. Finger foods require less time to prepare and encourage mingling among party guests. Just be sure to check with the mom-to-be to find out what she wants to eat and what foods she'd rather avoid. When you plan a baby shower, don't forget to prepare some favors for the guests to thank them for coming. Some baby shower favors that are sure to go over well with the guests like Scented candles, Bath and body soaps, Candy, Small picture frames, Small flower pots, etc.
So decorate your residence by presenting diverse concepts and bringing baby favors for your party. Carry on inviting your pals by delivering baby shower invites and luxuriate in your baby shower get together.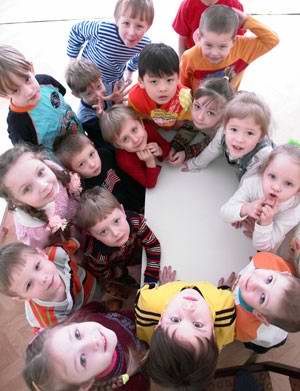 Kazakhstan is one of the most well-liked countries where overseas adoptions are generally facilitated. There are so many abandoned kids who're living in orphanages. And all of these kids are up for adoption. 1 great thing about Kazakhstan adoption is that the local government is directly handling the process to make it a smooth one for you, for the child and for them.
Situated south of Russia in Central Asia, northwest of China, the Republic of Kazakhstan was the second largest of the former Soviet republics in size. The breakup of the Soviet Union in 1991 led to sharp economic declines in Kazakhstan which contributed in turn to the big number of kids abandoned and living in orphanages. Even though the economy has improved in recent years due to economic reform and foreign investment, the number of kids living in institutions has grown. Much more than 6,000 Kazakh kids have been adopted by families within the U.S. since 1997.
No pre-selection of children is allowed; matching is done in-country. Post-adoption registration is required and failure of families to comply could affect the future of the program. Post-placement supervision required for three years. Children available for adoption are healthy infants, toddlers, and school-aged children, as well as older and special needs children, and represent a variety of ethnicities including Asian, Eurasian, and Caucasian. The children reside in orphanages.
If you are traveling to Kazakhstan for adoption, you will be astonished by the country's overall hospitality. You will feel very welcome in your adoption trips. There is one tip that will help you get on with the adoption in that country. That one guideline is simple: be aware of the process itself. Here is a rundown of the actual process for Kazakhstan adoption.
Help a child in need, adopt a Kazakhstan kid now and make the world a little better for orphaned children's.
It's just, sometimes, frustrating being a new pregnant mom. The clothes you have to buy, the constant changing of sizes, just about everything from your underwear's, your pants and short shorts, your tee's and other dresses and don't get to grumble about bra's which get "milked" now and then. It's just, oh well, tough, being a mom.
The hard part is when you need to shop for this clothes now and then, and nothing is free in this world nowadays so you either buy them wisely or get ripped off. The months, though its just short of 3 months to be a whole year, can significantly give you a lot of trouble. Even though you will only be troubled by the bulge after 4 months of being pregnant (for most women) it can still be quite a hassle for the remaining 5 months. So simply put, what should you do? Here are two simple steps:
First, check your wardrobe if you already have drawstring pants, tunic tops or long dresses. These kinds of clothes will be enough until the first three months. At this period of your pregnancy, you will only need clothes one-size bigger than the usual. You can borrow over-sized T-shirt or large unbuttoned shirts from your partner.
Second, buy the important things first. Don't buy all at once. Your body will change as your baby grows. Such body changes, most often than not, is unpredictable. Though it is advisable to buy maternity and nursing bras when your breast starts to sore and be extra sensitive. The nursing bras are staple items for you will need them even after you give birth. When you buy jeans, pick the style and design that will be usable throughout the nine-month period. High seamless waistband under your belly will be comfy while leggings allow you to layer them under dresses, skirts, and tunic tops. Buy maternity clothes that are stretchable, with adjustable side-button, and tie backs because these items adjust with your body size.
Well if you can borrow from other moms, then why not so do so as well right? Still, the above 2 steps can give you a lot of breathing space from your pregnant wardrobe problems. Just be sure to keep your cool and not worry too much.